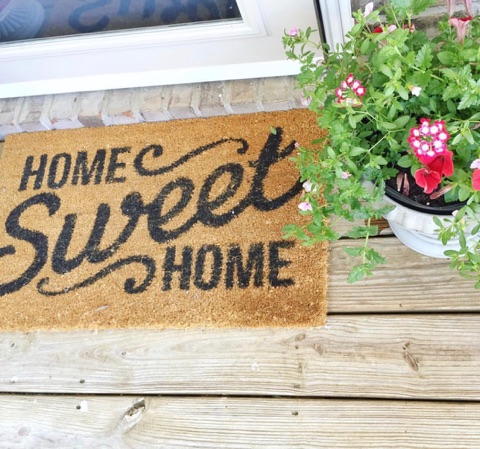 "Home is not a place, it's a feeling."
Spring is finally here! Legacy Properties is excited to share a few of our easy & inexpensive ideas that we have used in the past. We hope you love them as much as we do! If you decide to make them in the future, share your finished product with us on Facebook! We would love to see it!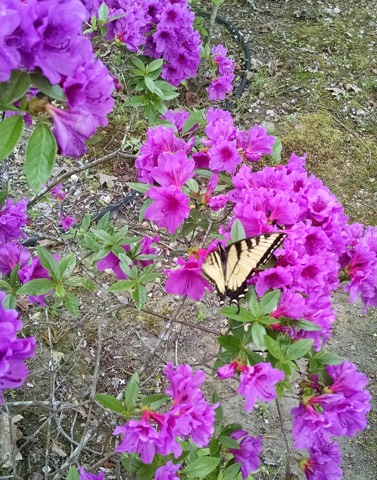 "It was one of those March days when the sun shines hot and the wind blows cold: when it is summer in the light and winter in the shade."
-Charles Dickens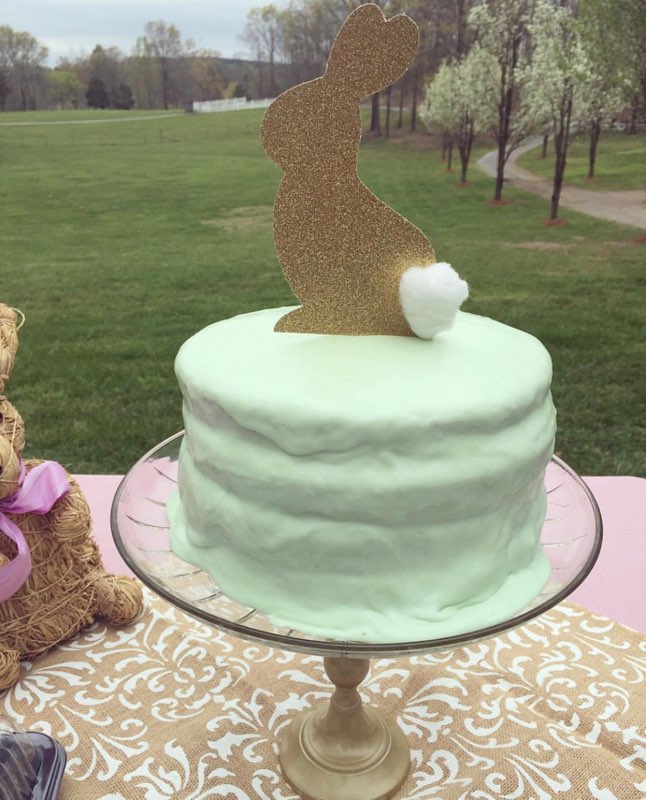 This adorable spring cake is perfect for your Easter event! The recipe for this homemade icing is easier than you think.
3 cups confectioners' sugar
1 cup of butter
1 teaspoon vanilla extract
1 to 2 tablespoons whipping cream
Food coloring of your choice
In your mixer, mix together sugar and butter. Mix on low speed until well blended. Slowly increase speed to medium and beat for three minutes.
Next, add vanilla and cream and continue to beat on medium speed for one minute, add more cream if needed to help spread the icing. Add food coloring until desired color is reached. Use less confectioners' sugar to make it less thick and more of a pourable icing.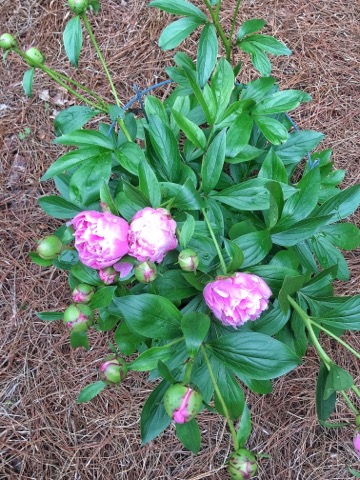 "Some of old fashioned things like fresh air and sunshine are hard to beat."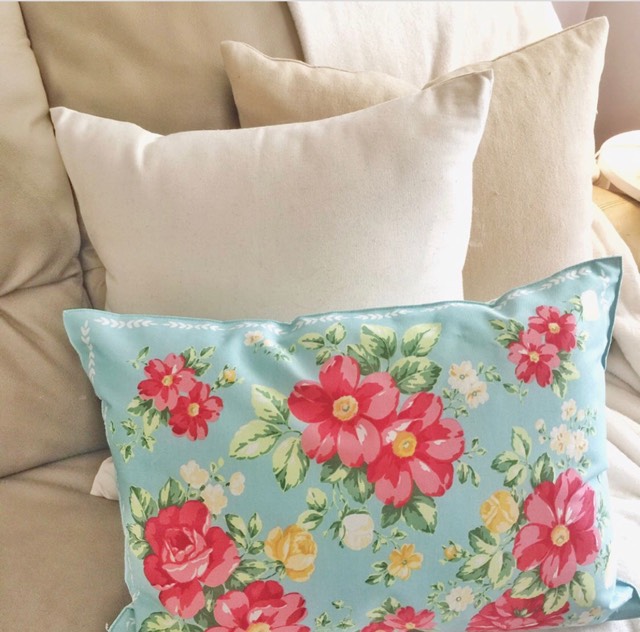 This DIY pillow is super simple and the end result is too cute! Here's what you need:
double sided placemat (Make sure the inside center is not glued together.)
Scissors/seam ripper
Fabric glue
1 bag of 16oz pillow Poly-Fil
Choose which side you would like to be the top of your pillow. On the bottom side, rip/cut the seam on a small section, creating a hole. Fill your placemat with the poly-fil, making sure to stuff all the corners with the provided wood stick. Fill completely to ensure your pillow is nice and fluffy.
Now, use your fabric glue on the inside of this hole and press together for a minute to make sure it holds. You can also use a quick whipstitch if you prefer to sew.
That's it! Now you have a gorgeous and way less expensive decorative pillow!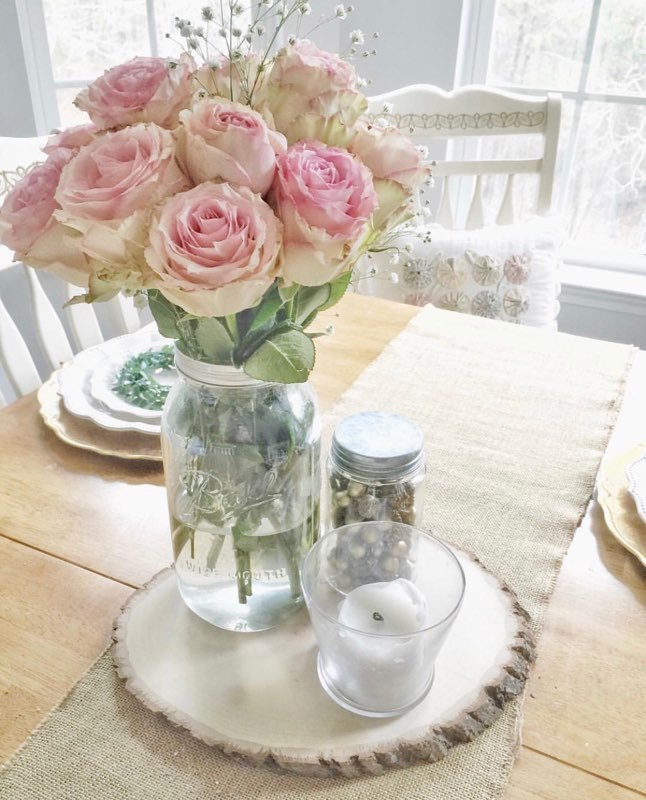 "I must have flowers, always and always." -Monet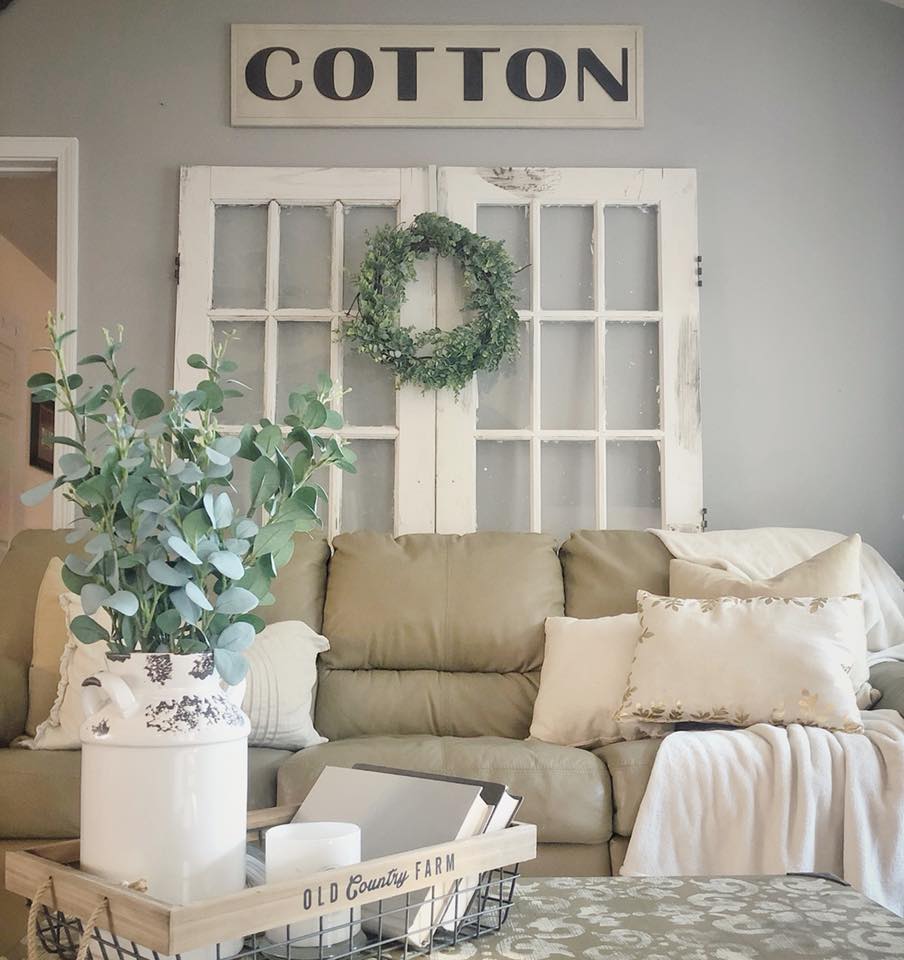 The wreath in this photo is another simple and inexpensive DIY project! It adds just a touch of green to welcome spring.
If you are familliar with Hobby Lobby, you already know the best time to shop is when items are 50% off. This project is no different. Here are the items you need: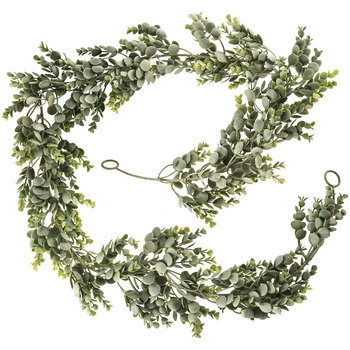 6′ frosted Eucalpytus garland (only $9.99 when on sale)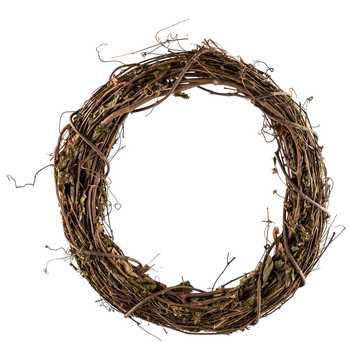 18″ Grapevine Wreath

(only $4.99)
Hot glue gun
Cut the garland in 4″ sections and stick into the wreath. Hot glue the end of each piece for a better hold.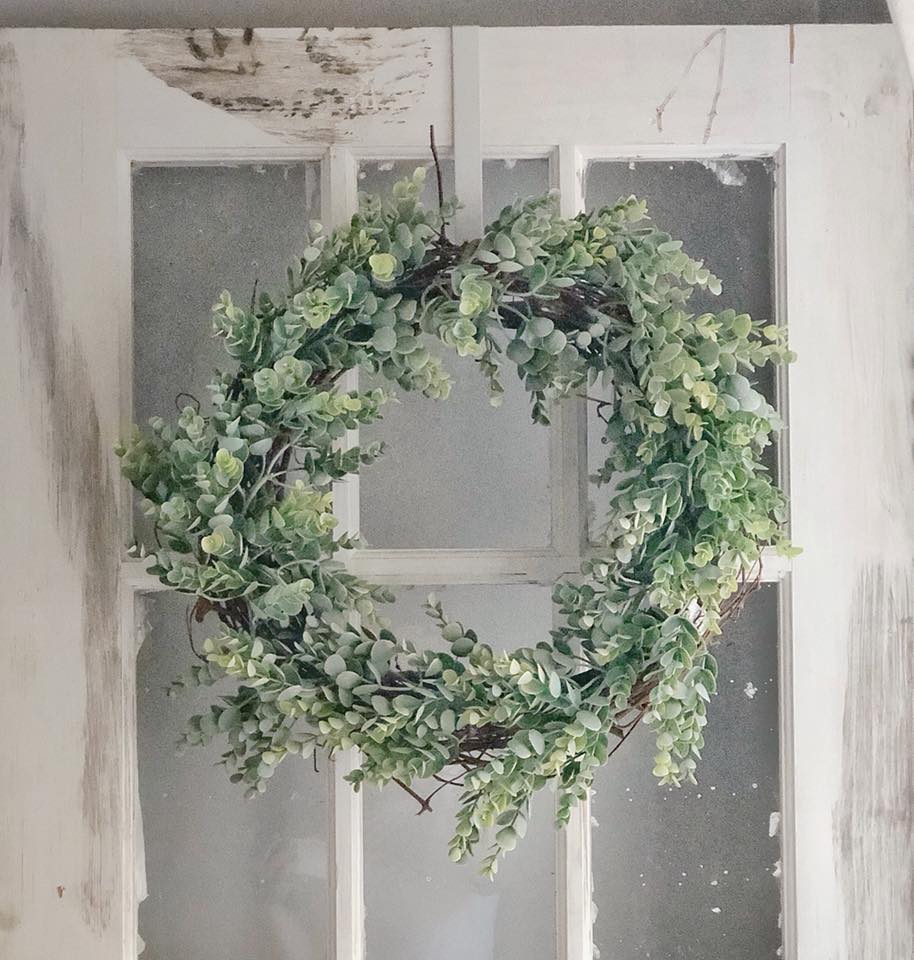 This project only takes about fifteen minutes and the end result is the perfect touch of spring!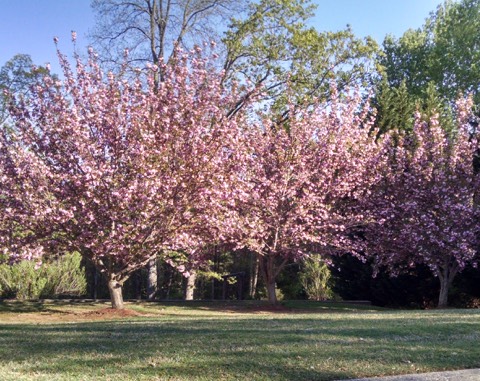 "Let your joy burst forth…like flowers in the spring."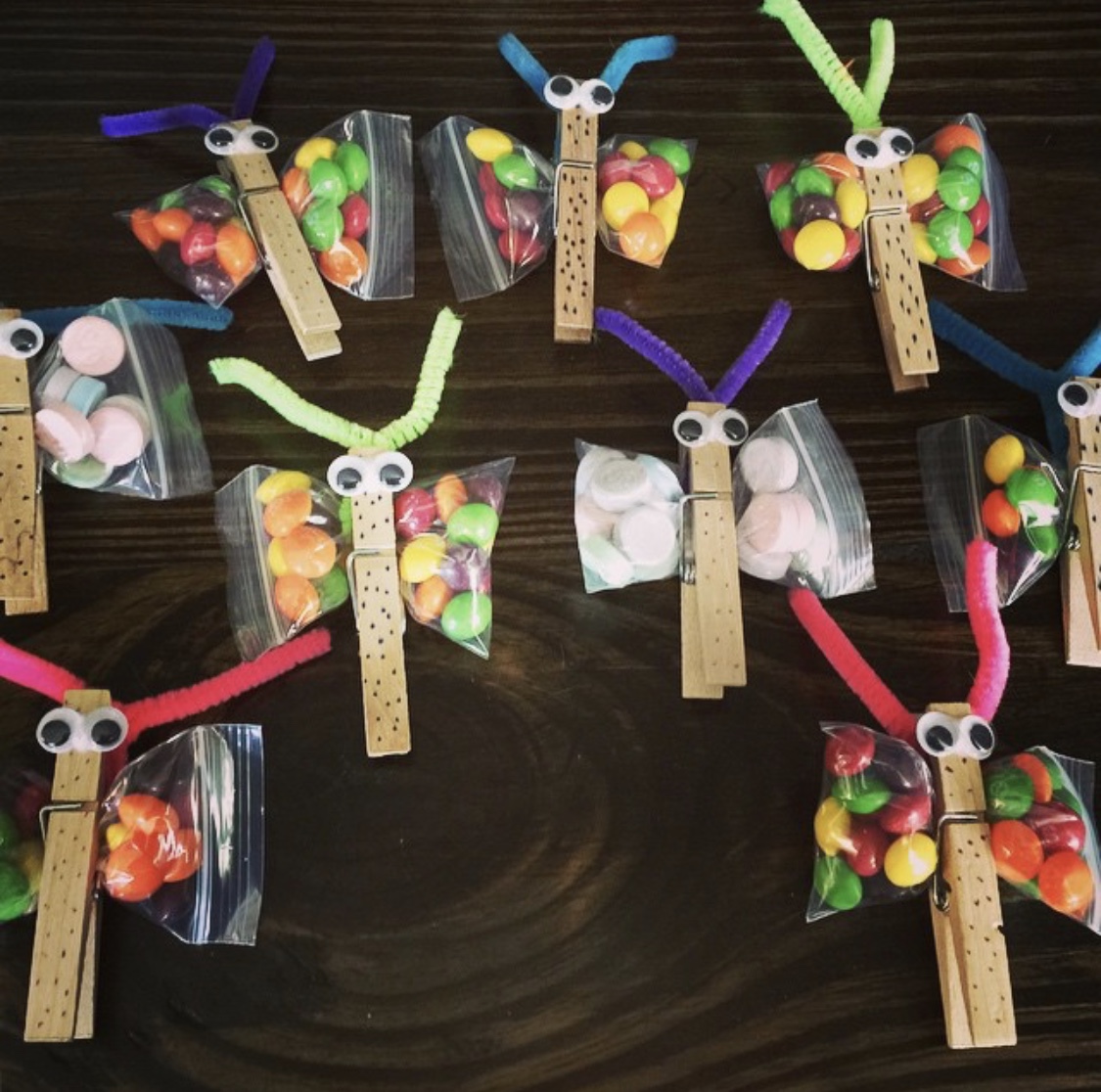 This next little DIY is perfect for the kiddos in your life!
What you need:
Clothes pins
2″X3″ reclosable bags
multi-colored pipe cleaners
googly eyes
small candies
markers
Fill your bags about half way full with the candy of your choice. Twist bag in the center and place wooden clothes pin around it to hold in place. Help your little ones glue on the eyes and antennas and decorate the body with markers. They will love sharing with their friends or eating it themselves!
We hope you enjoyed our spring post! Happy Spring from Legacy Properties!