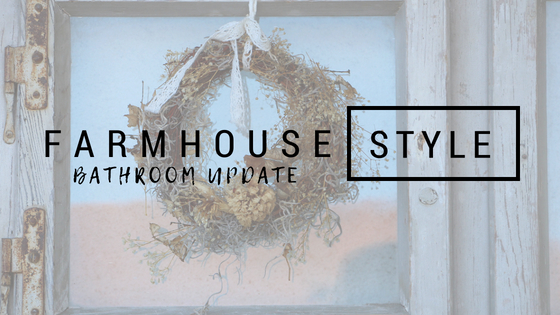 A couple of us ladies have recently updated our bathrooms with the popular farmhouse style. We know many of our loyal followers love this design style as well so we wanted to share all of our details! Keep on reading to find out our paint colors, where we purchased our decor and more tips and tricks!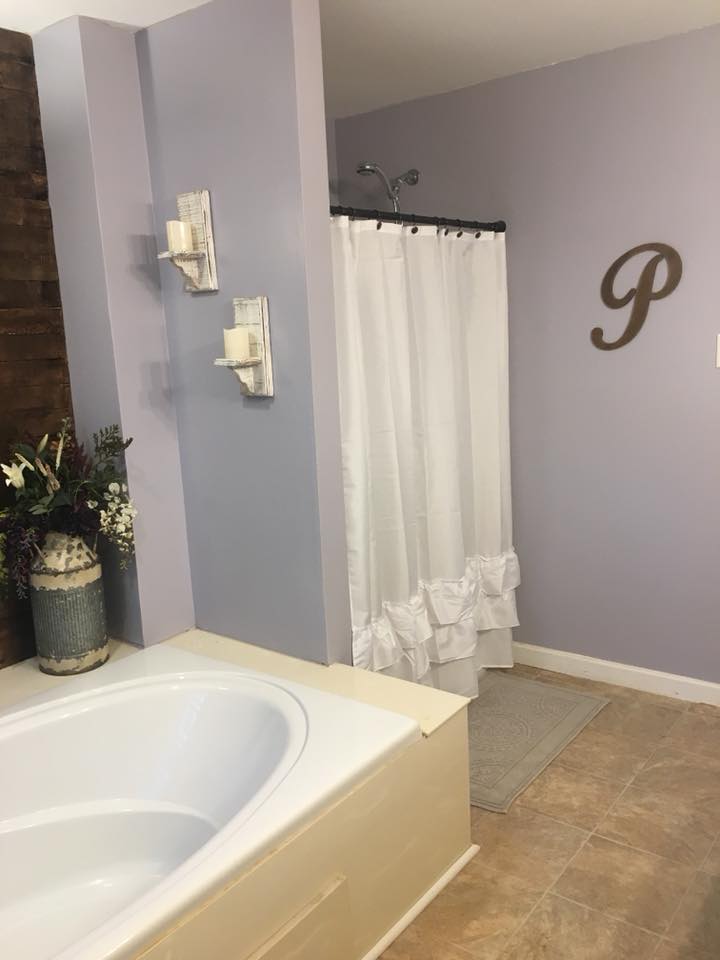 This first bathroom belongs to one of our Realtors, Nicole Popham. Look at the amazing job they did on the DIY wood plank wall behind their tub!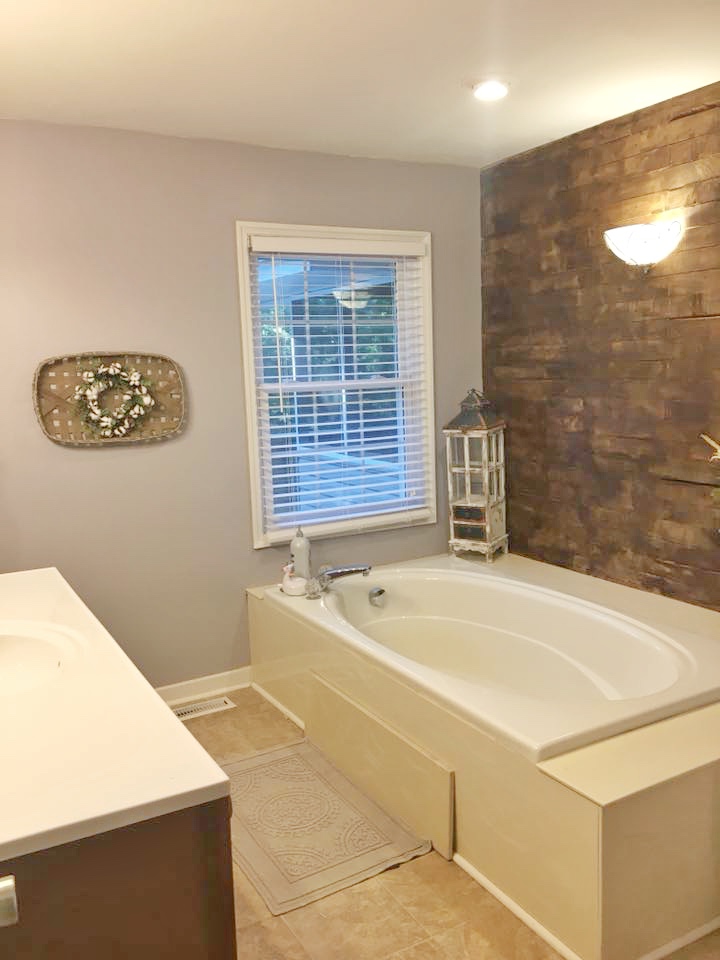 It is the perfect accent wall and great for those who love a more rustic look. The wall was made from pallet wood pieces that were cut down, sanded and stained. The tobacco basket and wreath were purchased from Hobby Lobby.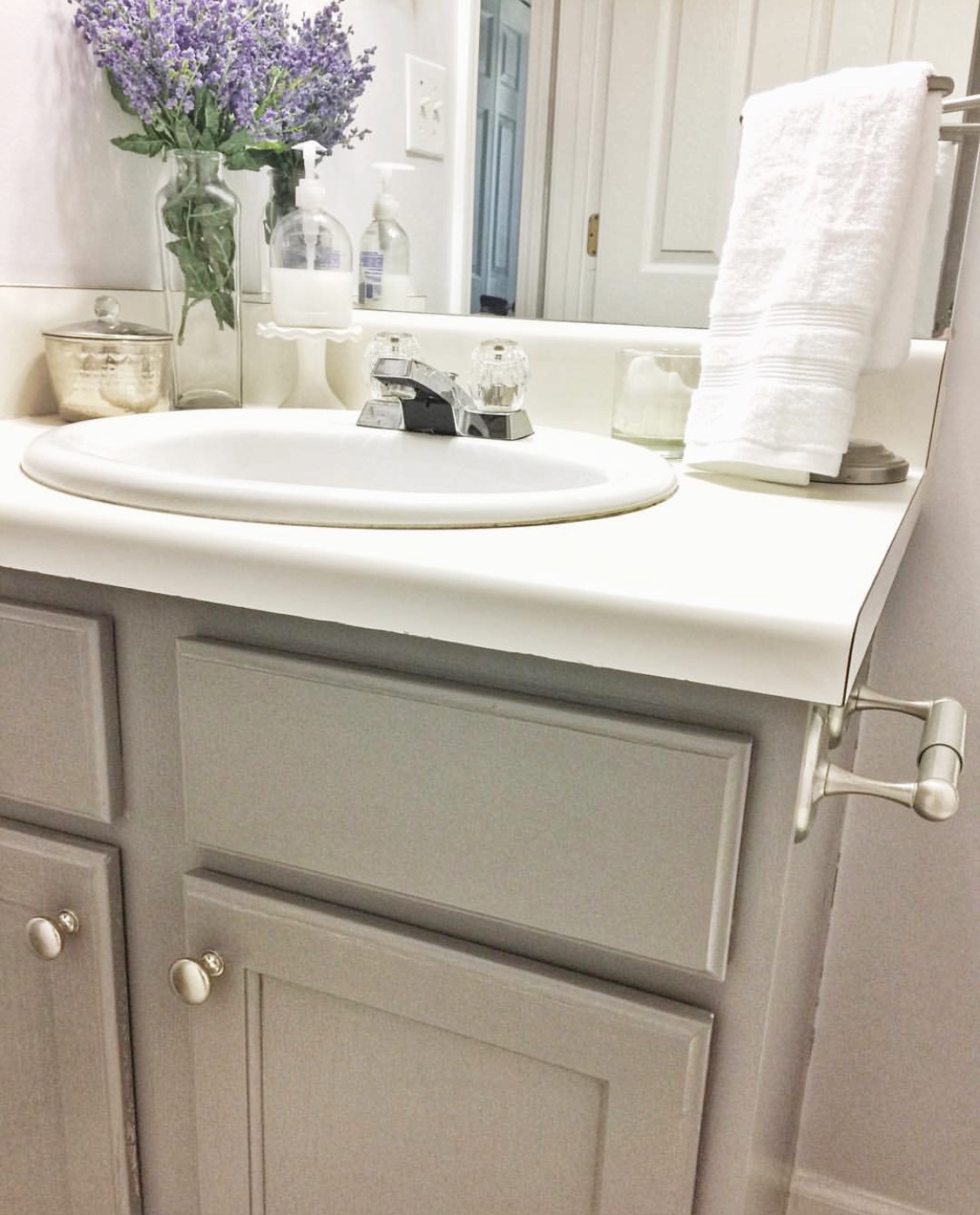 This next farmhouse styled cutie is from our friend, Whitley Norton's guest bathroom. These cabinets were previously an oak color that were painted Amazon Stone by Behr. The painting process involves one coat of Kilz Primer Paint and then two additional coats of the Behr Paint. Simple touches of white and silver give this bathroom a fresh feel.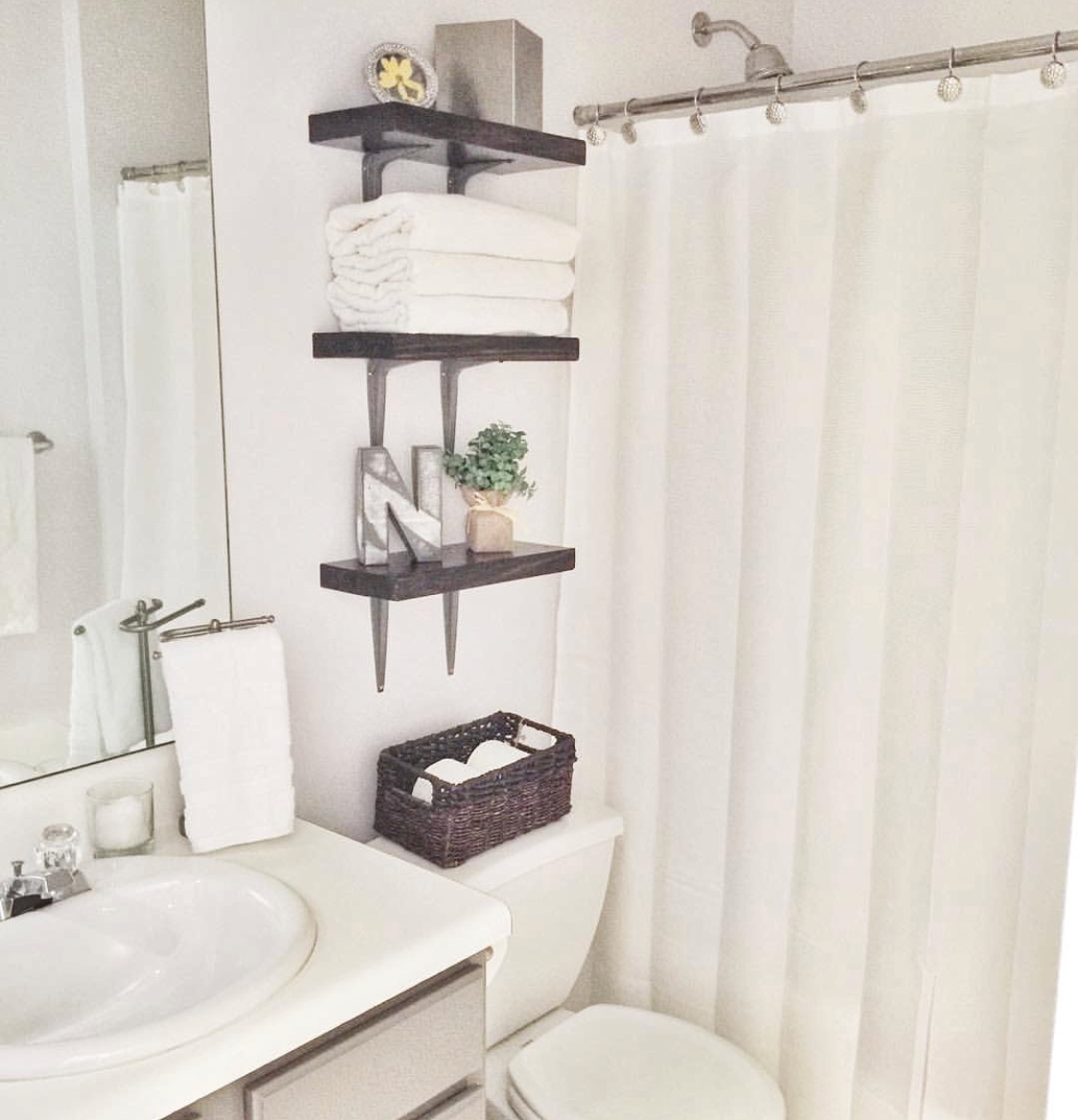 The shelves were cut from 2X10 pieces of wood and sanded and stained. The gray brackets were purchased from Home Depot. This easy one day DIY project gave this small bathroom the perfect touch of farmhouse style.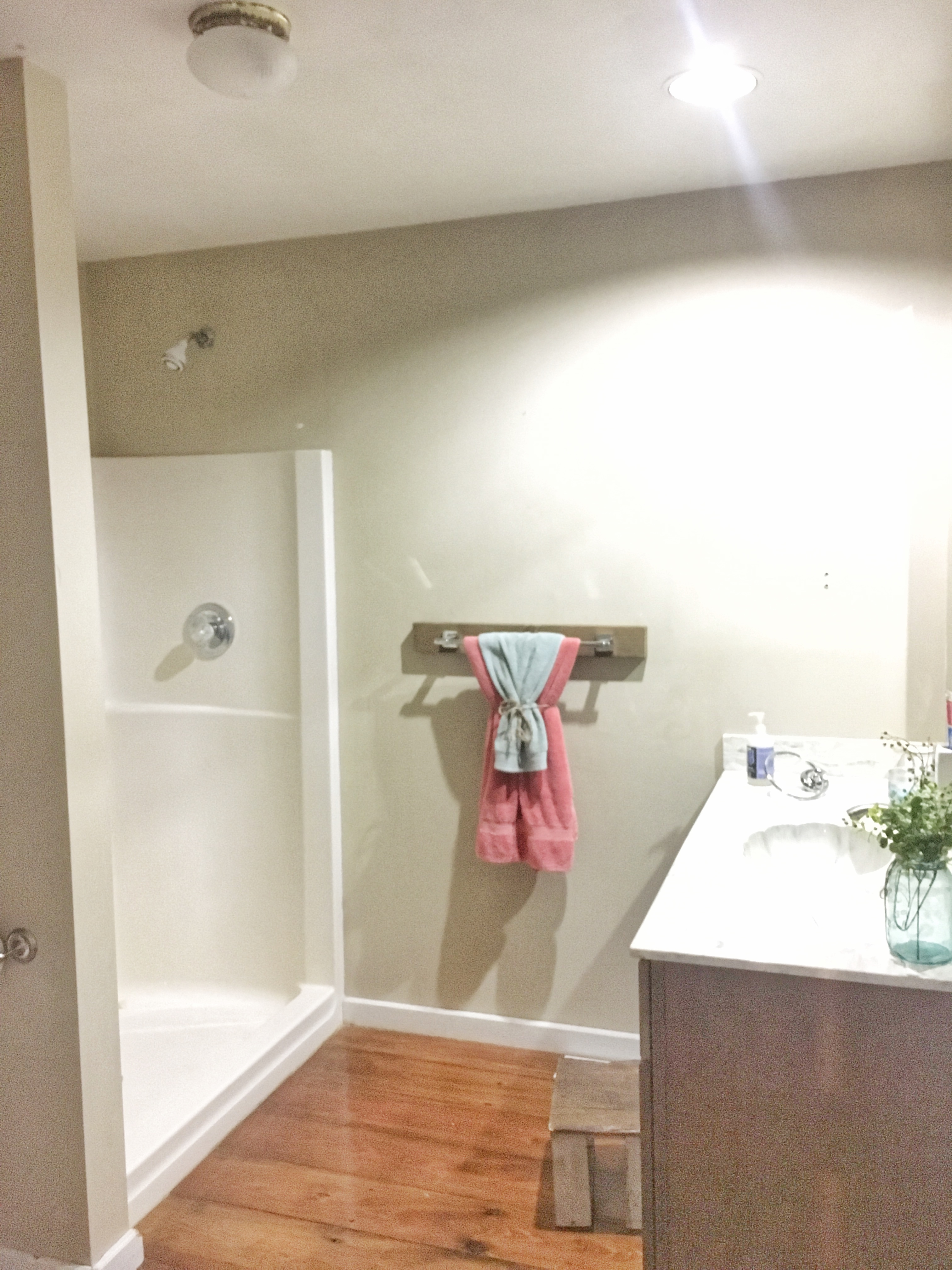 This last one is my personal favorite and is also from Nicole Popham's house. Here is the before photo.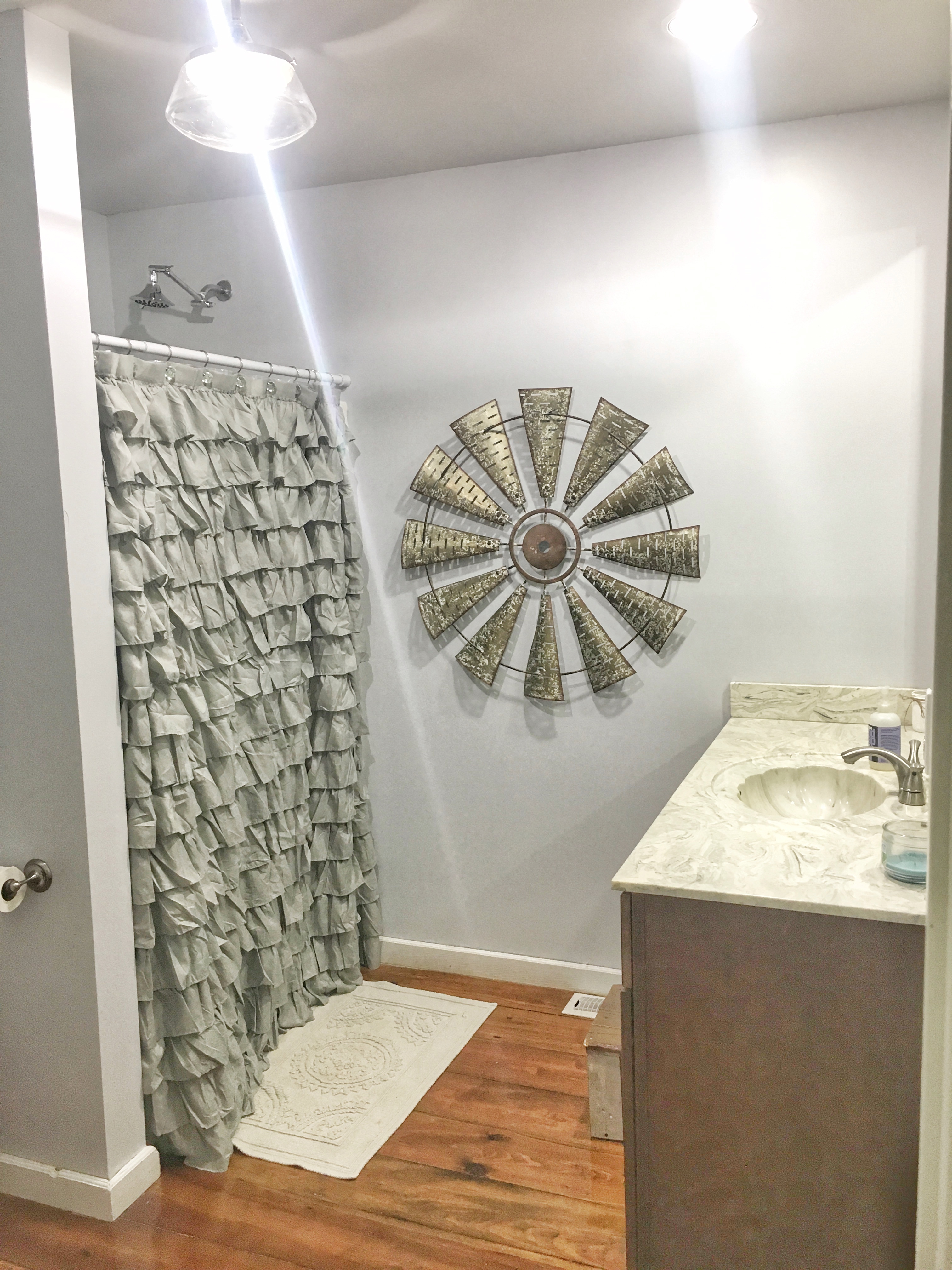 Here is the after! A fresh coat of gray paint, a new shower curtain (You can purchase it here!) and a gorgeous new windmill from Hobby Lobby made such an impact on this room.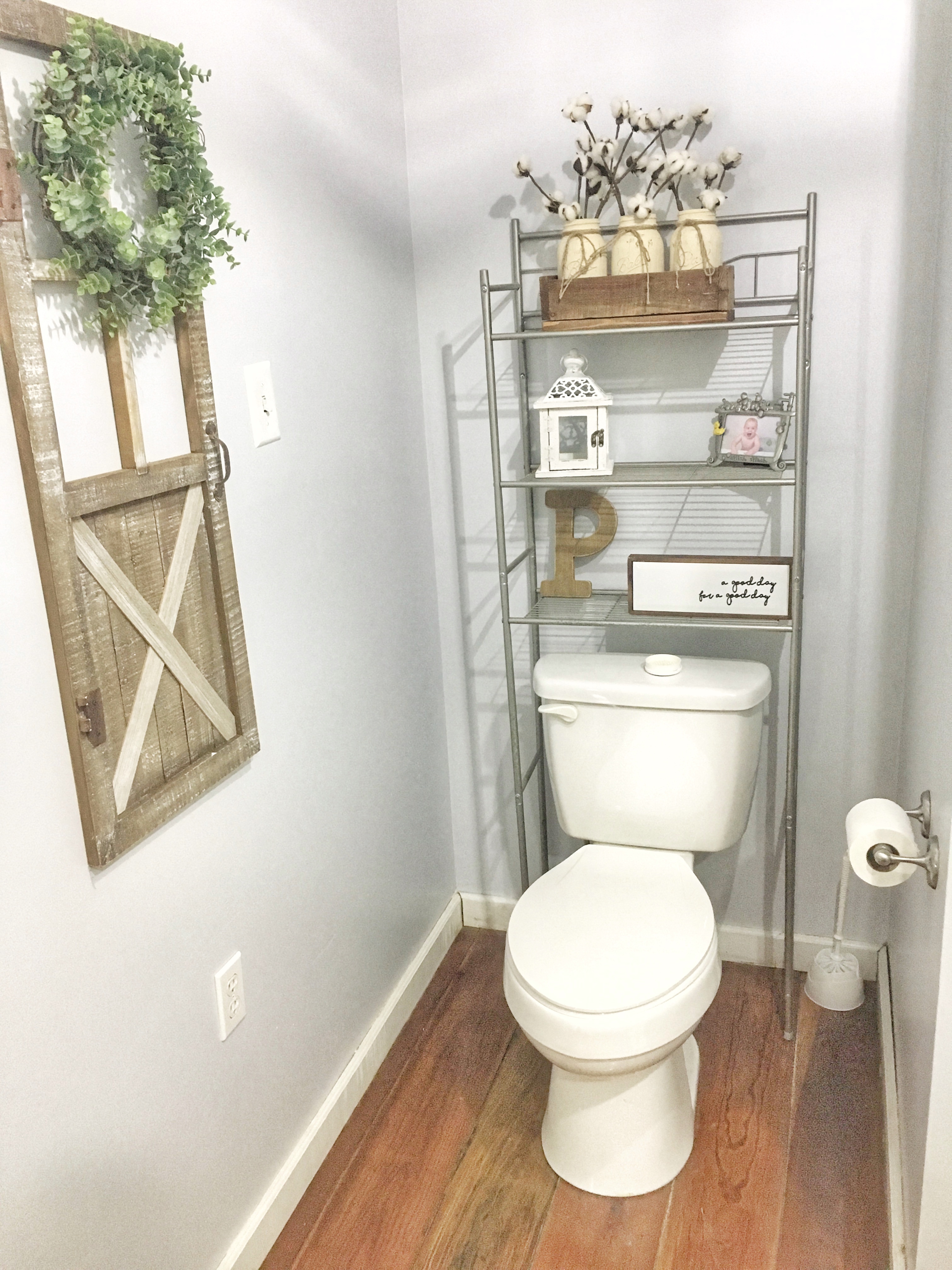 A few more rustic touches from Hobby Lobby and this farmhouse style bathroom is complete!
You can find more rustic decor below:
Boxwood Wreath or see a DIY version here.
We have more DIY & home decor tips coming your way so stay tuned! If you have more questions about the details of these bathrooms, shoot us a message anytime!