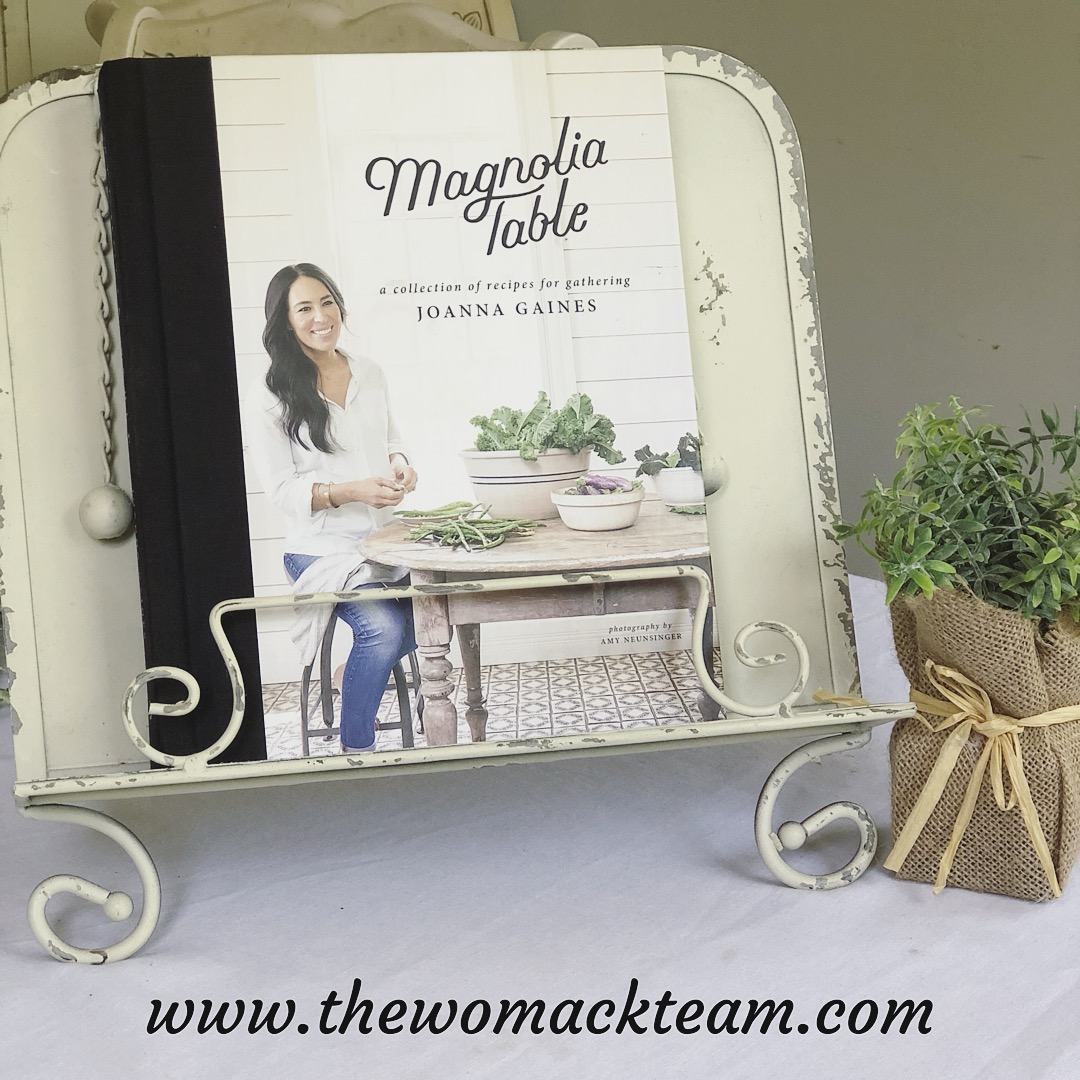 Legacy Properties tested Joanna Gaines' famous chocolate chip cookie recipe over the weekend and let us just tell you, these cookies are tried and true and nothing short of delicious! The best part? The recipe is actually pretty simple! My favorite part of these cookies is that she uses light brown sugar instead of granulated sugar and it makes for a very soft & chewy cookie.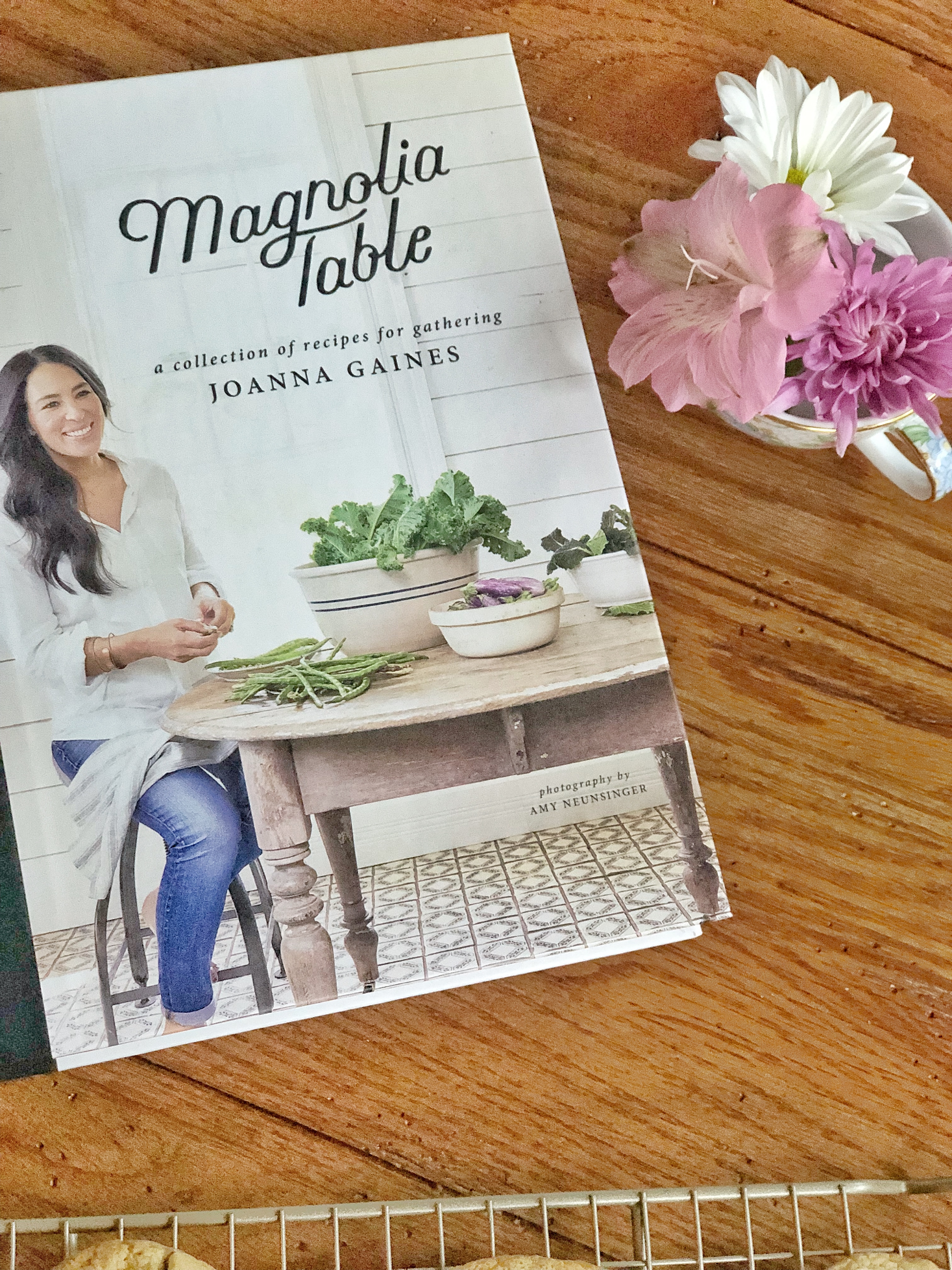 We loved the cookies so much that we decided to share the recipe with you guys! Also, as a special thank you for following along with our blog, we are giving away one of these awesome cookbooks! The recipe and giveaway directions are below. Enjoy!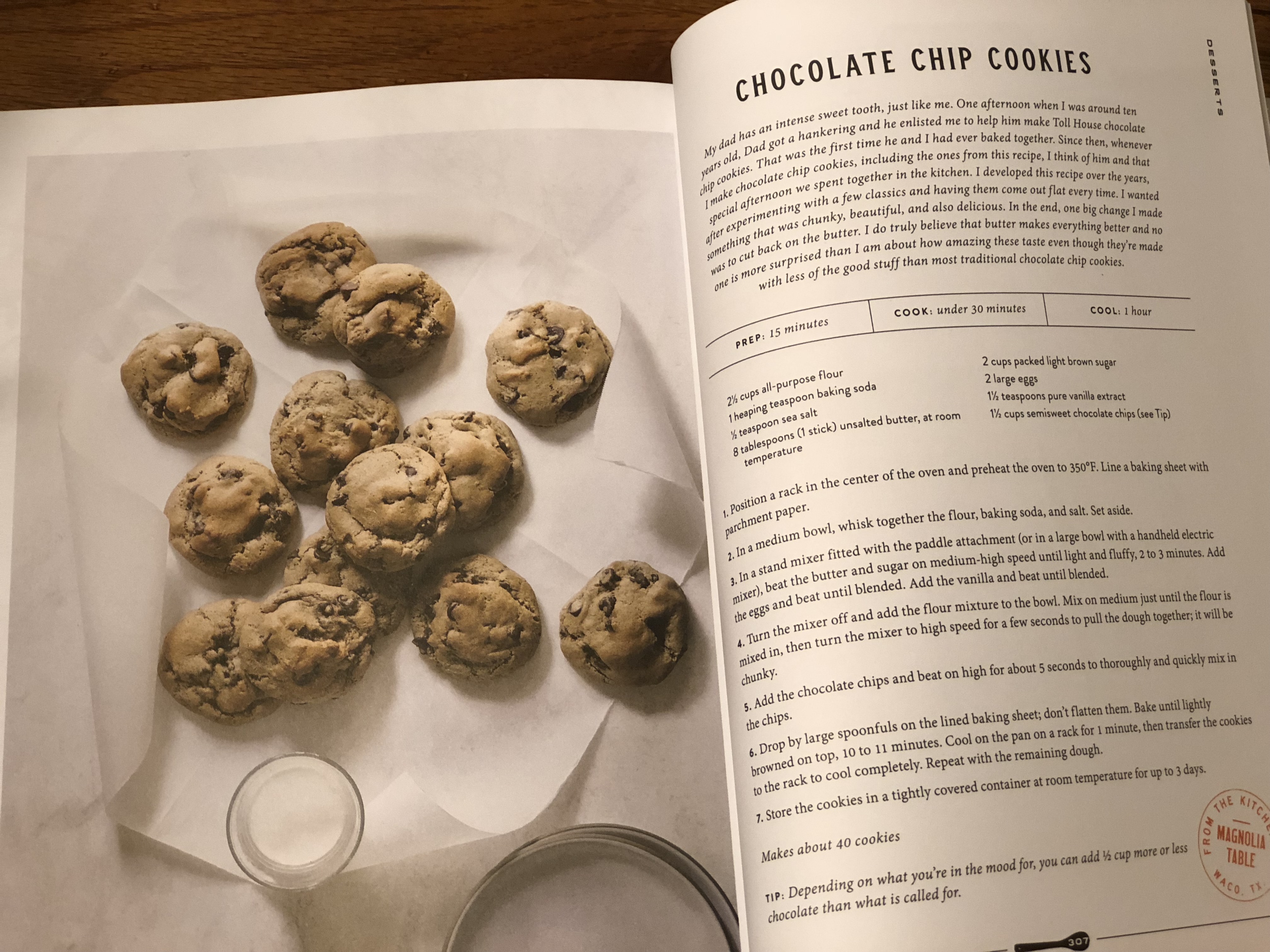 Ingredients:
2 1/2 cups all-purpose flour
1 heaping teaspoon baking soda
1/2 teaspoon sea salt
8 tablespoons (1 stick) unsalted butter, at room temperature
2 cups packed light brown sugar
2 large eggs
1 1/2 teaspoons vanilla extract
1 1/2 cups semisweet chocolate chips
Directions:
Arrange a rack in the center of the oven and heat to 350°F. Line a baking sheet with parchment paper.
Place the flour, baking soda, and salt together in a medium bowl; set aside.
Place the butter and sugar In a stand mixer fitted with the paddle attachment. (Alternatively, use an electric hand mixer and large bowl.) Beat on medium-high speed until light and fluffy, 2 to 3 minutes. Add the eggs and beat until blended. Add the vanilla and beat until blended.
Turn the mixer off and add the flour mixture. Mix on medium speed just until the flour is mixed in, then turn the mixer to high speed for a few seconds to pull the dough together; it will be chunky. Add the chocolate chips and beat on high speed to thoroughly and quickly mix in the chips, about 5 seconds.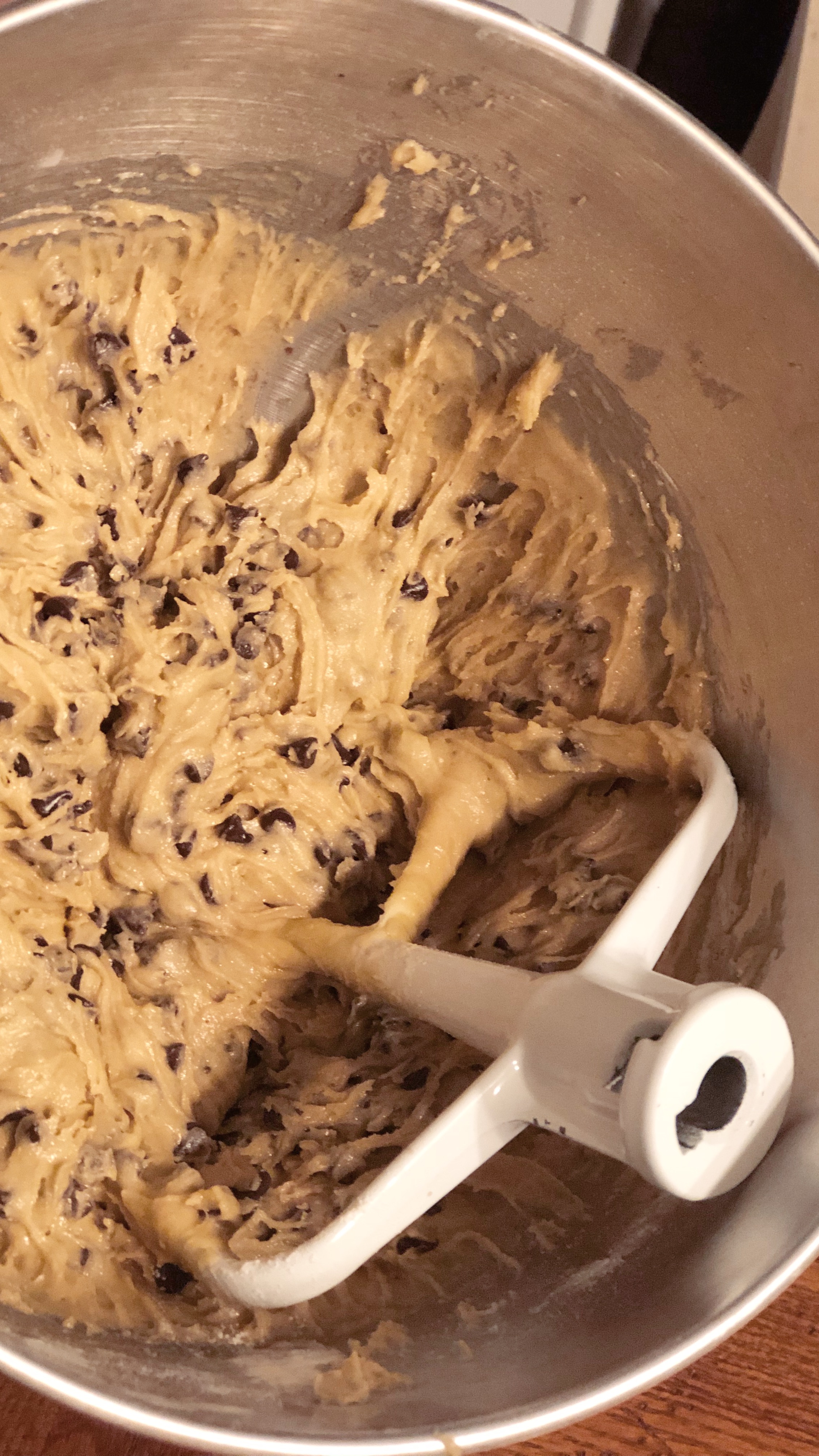 Drop the dough by large spoonfuls onto the prepared baking sheet; don't flatten them. Bake until lightly browned on top, 10 to 11 minutes. Cool on the pan on a rack for 1 minute, then transfer the cookies to the rack to cool completely. Repeat with the remaining dough.
Cookies can be stored in air tight container for up to three days.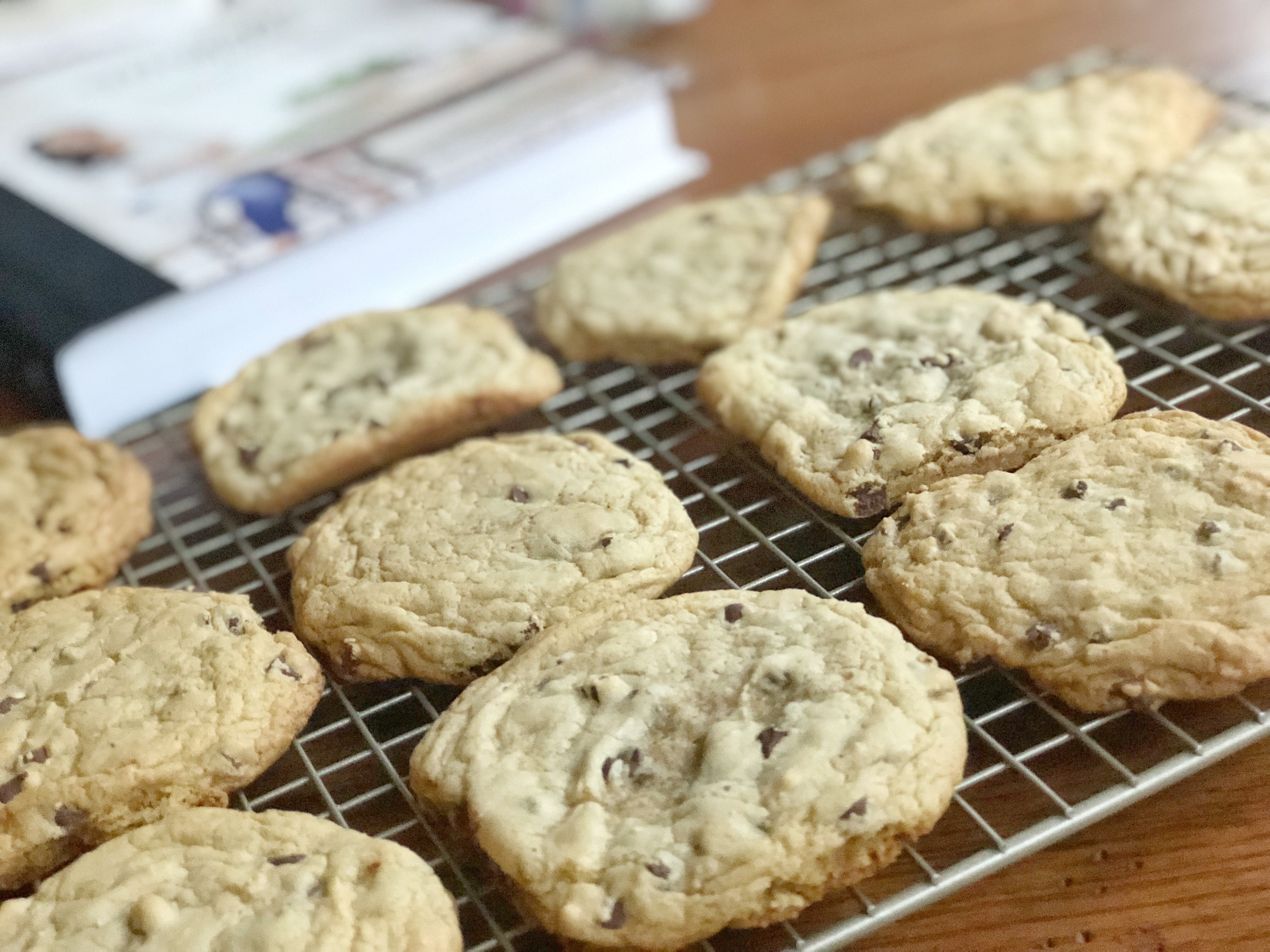 Be ready to share! Even though they are so good, you will not want to! This recipe makes 40 smaller cookies or 24 large cookies!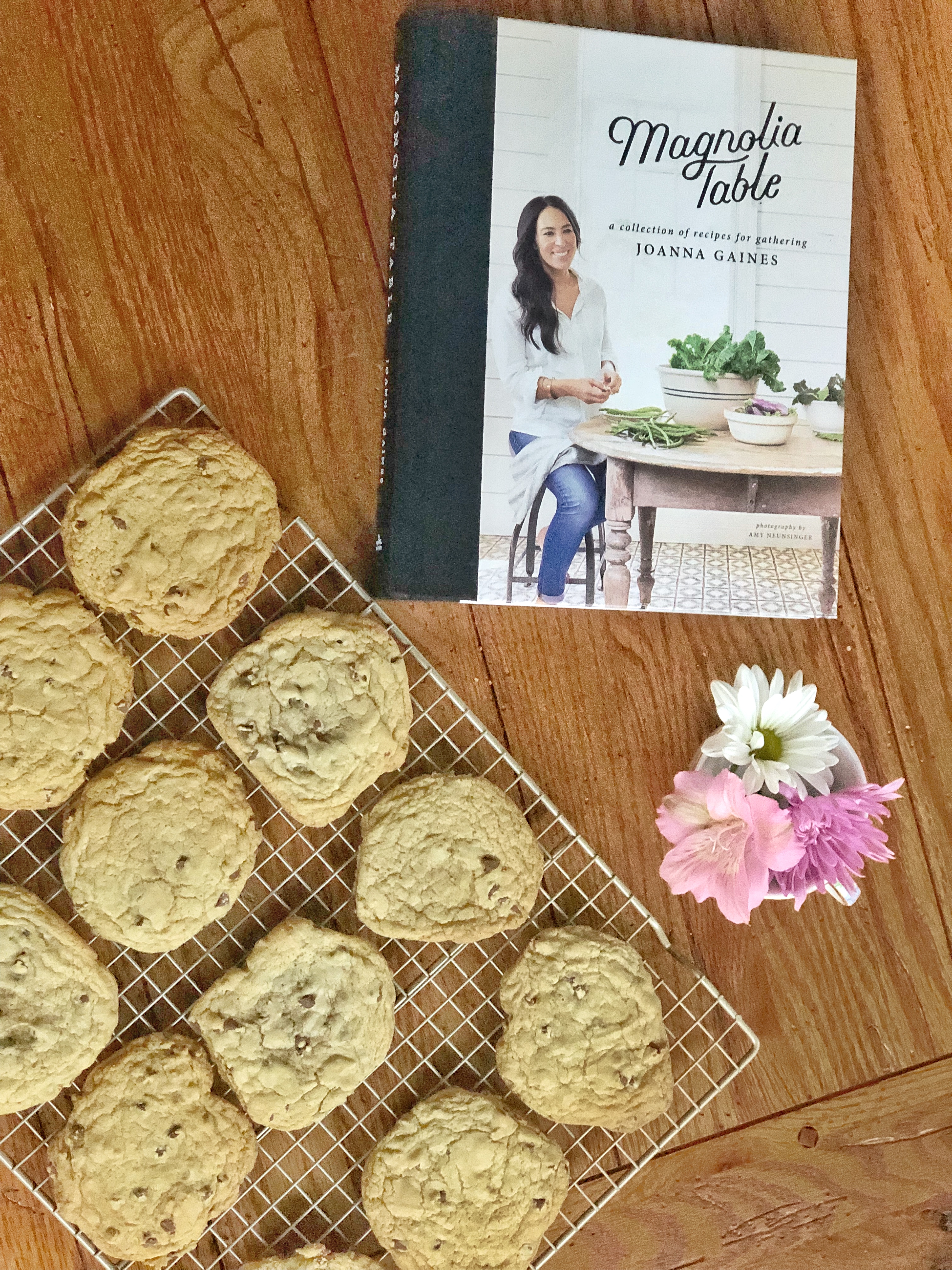 Now, are you ready to enter to win this adorable cookbook?
The rules are simple! All you have to do is comment on our facebook page blog post with how many nights a week you eat at home and then share the post on your timeline. (Just comment with the number only. No other comments necessary. Please do not share what the entry question is or you will be disqualified.) Please follow all rules to be entered. (Local pick up only within seven days.) Winner will be announced next Wednesday, May 23rd.
Thank you all again for following along with our blog and on our social media outlets. We so appreciate your support!